Express delivery, easy returns
Getting colourful has never been easier.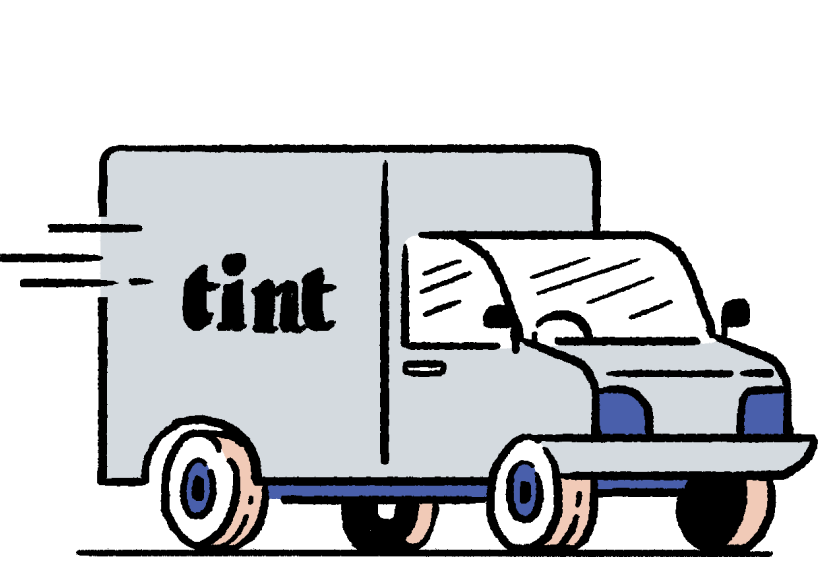 Same-day dispatch
97% of orders received by 2pm on weekdays are shipped same day.
Express delivery to your door
Need your paint yesterday? We offer express delivery on all orders, small or large.
Easy 30-day returns
Ordered too much? No problem, you're covered with 30 day returns.
Delivery & Returns Questions
Got more questions? Find what you're looking for on our
FAQs page
.
Need a hand?
Get rolling with the Tint support crew.