STYLES
Get inspired by contemporary
The perfect balance of form and function — this look is simple, minimal and bold.
Smaller spaces require about 2L
Covers 16m2
A medium space requires about 5L
Covers 40m2
A large space requires about 8L
Covers 64m2
"Try continuing your wall colour up onto the ceiling for a bold, sleek look."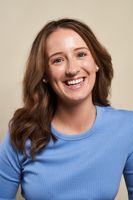 Our top picks for contemporary
C+D PR Agency
Stunning vintage lights paired with this fresh modern palette is serving all the vibes.
Robb & Mel's Hall
Texture and shape shine in this simple comtemporary space.
Betty's Bedroom
The combination of light sage and olive create a commanding yet gentle presence in this beautiful bedroom.
Dale from Dowel Jones' Dinning Space
The fresh and modern colour palette mixed with the vintage silhouette's of the furniture make this cool contemporary.
Kelly's Living Room
Chunky 70's furniture peices brought together by a warm Mustard,Tan and crisp white colour palette give you this epic but simple look.
Marre's Dining Area
This otherwise monochomatic scheme pops with a touch of soft colour.
What you'll need to paint your contemporary
Shop all the products you need in one place.
Easy guides to get you rolling
Looking for something else?