STYLES
Get inspired by mid century modern
Go back to the future with sleek lines, organic shapes and bold colours.
Smaller spaces require about 2L
Covers 16m2
A medium space requires about 5L
Covers 40m2
A large space requires about 8L
Covers 64m2
"Mid Century doesn't need to blow your budget—just a few vintage pieces can create a really great vibe in any space."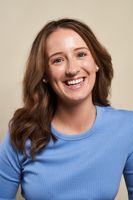 Our top picks for mid century modern
Justine's Workspace
Justine's green is a perfect fit for this mid century desk, adding contrast to the warmer timber and leather.
Justine's Workspace
This green sits so beautifully with the earthy tones of the timber an unbleached paper.
Vivien's Dining Room
This green blue is the quintessential mid century colour esspecially when combined with the pop orange of the chairs and curtains.
Vivien's Dining Room
Teal is the perfect match for these beautiful vintage peices creating that authentic Mid Century vibe.
Megan Rainey
Navy and Mustard are the perfect Mid Century colours to sit with the Mid Century chair and it's fabric.
Mish from Lupin Agency's Kitchen
Mid Century peices on a simple white wall is the perfect way to get the Mid Century look.
What you'll need to paint your mid century modern
Shop all the products you need in one place.
Easy guides to get you rolling
Looking for something else?