STYLES
Get inspired by new mediterranean
A softer take on modern minimalist living, embrace natural finishes and organic shapes.
Smaller spaces require about 2L
Covers 16m2
A medium space requires about 5L
Covers 40m2
A large space requires about 8L
Covers 64m2
"Reflecting a change toward more sustainable living, style your space with locally sourced, handmade pieces."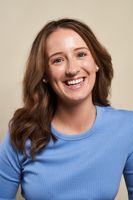 Our top picks for new mediterranean
Carly's Kitchen
Soft natural colour palette and tadelakt style curves give that relaxed New Mediterranean vibe.
Roísin's Garden
Stone style Crazy paving, olives and crisp white give this the modern mediterranean treatment we all dream of.
What you'll need to paint your new mediterranean
Shop all the products you need in one place.
Easy guides to get you rolling
Looking for something else?