STYLES
Get inspired by scandinavian
This look uses natural materials and soft hues to put a cozy spin on modern living.
Smaller spaces require about 2L
Covers 16m2
A medium space requires about 5L
Covers 40m2
A large space requires about 8L
Covers 64m2
"It's no coincidence that colours like Fika and Hygge fit perfectly in a scandi home. These soft hues will bring out the cozy in any space."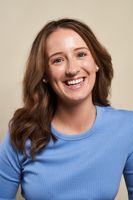 Our top picks for scandinavian
Danielle's Workspace
Classic clean lines, Timber touches and greenery make up this scandi workspace that will keep you in the zone.
Phillipa's Bedroom
This half wall perfectly frames the bed and gives the white linen something to pop againt.
Rebecca's Kid's Room
These soild shapes and perfectly crumpled linen are perfectly scandi chic.
Ella's Nursury Cabinet
This soft pink is a classic scandi colour and look 10/10 cute with the modern and vintage accessories.
Liz's Living Room
Simple peices and clean lines allow the light to play.
What you'll need to paint your scandinavian
Shop all the products you need in one place.
Easy guides to get you rolling
Looking for something else?