STYLES
Get inspired by traditional
Achieving a traditional look needn't be as difficult as reading Tolstoy or as stuffy as an Austen Aunt.
Smaller spaces require about 2L
Covers 16m2
A medium space requires about 5L
Covers 40m2
A large space requires about 8L
Covers 64m2
"Combine classical prints like gingham or florals that highlight the hue on your walls."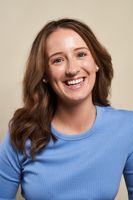 Our top picks for traditional
Megan's Console Table
Megan gave her tradtional console table a little makeover with a clever scalloped trim, all brought together with a coat of our fave greeny, blue paint.
Megan's Powder Room
Megan updated her powderroom with some traditional inspired wall paneling in a deep, dusty pink.
Megan's Bathroom
Matching the patterened wall paper, these pale dusty green wall panels create a perfect traditionally inspired bathroom.
Victoria's Cottage
The prefect example of a modern twist on a tradtional colour palette.
Megan's Living Room
This deep, grey blue highlights the traditional stying in the room, refence the watercolour artworks and tartan cushion.
Ziwei's Kitchen
This deep, traditional green is brought to life in this classic shaker style kitchen.
What you'll need to paint your traditional
Shop all the products you need in one place.
Easy guides to get you rolling
Looking for something else?