SPACES
Get inspired by exteriors
Sometimes it's what's on the outside that counts — so get inspired by these brushed up beauties.
Smaller exteriors require about 2L
Covers 16m2
A medium exterior requires about 5L
Covers 40m2
A large exterior requires about 8L
Covers 64m2
"When your picking your exterior palette, don't forget to consider other items like your roof, the awnings and any plants or trees that are growing close to your home."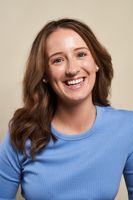 Our top picks for exteriors
Roísin's Garden
Roisin went with a custom white to create a soft mediterranean feel in her outdoor space.
Amanda's Front Door
Amanda played up the warm tones in her brick facade with a lovely blush front door.
Karen's Shack
Karen went with a dark navy to bring some new life into her cute outdoor cubby.
Betul's Exterior
Betul used a simple lick of paint to update their retro facade and bring it into the modern day.
Victoria's Cottage
Victoria took a slightly modern take on a traditional colour palette with the exterior of her home - perfectly paired with the beautiful gum in her front garden.
Brittany's Courtyard
Pass the daquiri! Brittany nailed those holiday vibes with a fresh white coat on her rendered bench seat, letting those cacti sing.
What you'll need to paint your exterior
Shop all the products you need in one place.
Easy guides to get you rolling