SPACES
Get inspired by furniture
Add a pop of colour to any space with a quick furniture upcycle.
Smaller furniture requires about 1L
Covers 8m2
A large piece requires about 2L
Covers 16m2
"Trim paint is designed to take a knock or two, so it's a great option when you're painting your furniture pieces."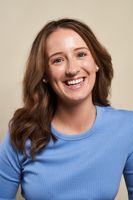 Our top picks for furniture
Natalia's Nook
Natalia cleverly scanned the colour of her desk with Pico and painted a little arch on her wall to create a cozy study nook.
Kellie's Drawers
Kellie updated her wooden drawers with a beige hue and some brass handles — taking it from drab to fab in a few quick steps.
Ella's Cupboard
Ella gave new life to a vintage cupboard for her daughter's room with a quick coat of our fave dusty pink.
Rebecca's Bedside Table
Rebecca used a clean, bright white to update her daughter's bedside — such a fun and simple project to change up a space.
Rebecca's Cupboard
Rebecca transformed a vintage cupboard into a beautiful statement piece of furniture with a quick coat of paint.
Clare's Bedsides
Clare gave her bedside tables a quick facelift with a dark, earthy green — putting a modern spin on a traditional design.
What you'll need to paint your furniture
Shop all the products you need in one place.
Easy guides to get you rolling