COLOURS
Get inspired by black
Bold and beautiful—use black tones to create moody spaces full of light and shadow.
Smaller spaces require about 2L
Covers 16m2
A medium space requires about 5L
Covers 40m2
A large space requires about 8L
Covers 64m2
"Update your light switches and fittings to black to give the space a cohesive polished look. "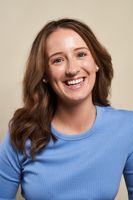 Bradley's Bedroom
Using a soft black hue on the walls, creates a cozy bedroom and really makes the artwork pop.
Free To Feed Dining Hall
The use of a soft black on the panelled walls in this space creates depth and contrast next to the warm brick walls.
Steph's Front Door
Using a bold black for the door, highlights the window panels and creates a great focus point at the end of the hallway.
Che's Living Room
Soft black walls and a bright white door, creates the perfect contrast. The dark wall really make the artwork (and puppy!) pop.
Thomas's Living Space
Painting this floating wall in a dark black helps to make it disappear and is the perfect backdrop for hanging artwork.
Josh's Living Space
Painting a textured brick wall in black tones it down, while still showing off some of the texture.
What you'll need to paint your black
Shop all the products you need in one place.
Easy guides to get you rolling
Looking for other colours?