COLOURS
Get inspired by brown
Instantly create a cosy space with these gorgeous browns, here's how.
Smaller spaces require about 2L
Covers 16m2
A medium space requires about 5L
Covers 40m2
A large space requires about 8L
Covers 64m2
"Try pairing browns with similar tones, like mixing different shades of brown, beige and cream for a creamy, luxurious feel."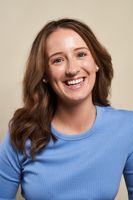 Rebecca's Feature Wall
This bold brown half circle, creates a playful feature wall that talks back to the colours already used in the space.
Nathan' s Bedroom
Nathan's dreamy half wall draws your eye down and gives the space a warm, cosy feel.
Liam's Bedroom
This rich, tuscan brown pairs perfectly with the natural timbers and clay pots used in this space.
What you'll need to paint your brown
Shop all the products you need in one place.
Easy guides to get you rolling
Looking for other colours?